Welcome to our horror haunted thrill and fun - Chilly Shot Billiards and Snooker Hall, where the game is only half the thrill and fun, players of all skill levels can come together to enjoy a game or two. We strive to provide a welcoming and inclusive environment for everyone who walks through our doors. Whether you're a seasoned pro or a beginner, we want you to feel a different experience.
Our Haunted Billiards Hall is not just about scares - it's also about having fun! We've created a unique atmosphere that combines the thrill of horror with the excitement of playing billiards and snooker. Our hall features a variety of 3D Grafiti Mural art that will transport you to a world of horror and fantasy. You'll see creepy creatures lurking around every corner, from zombies and mummies to wolves and skulls. As you play in a dim light, you'll feel like you're in a haunted hall, where all characters trying to attach from each and every corner and watching your every move.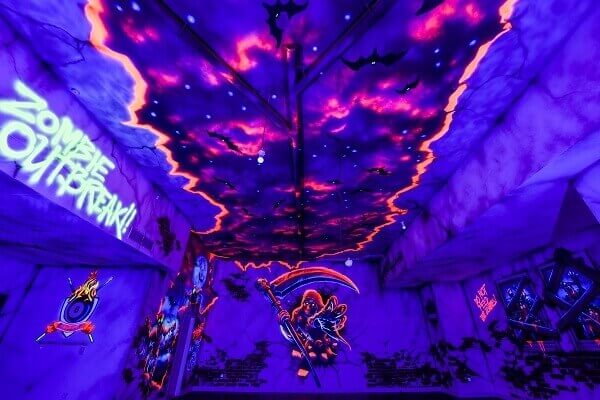 Every element of our hall is designed to create a spooky and immersive atmosphere the 3D Gratifi to the lighting and sound effects to provide our customers an unique and thrilling experience.
Mission
At Haunted Billiards Sports Club and Snooker Hall, our mission is to provide a spine-tingling, thrilling experience for our customers, while maintaining a safe and enjoyable environment for all. We strive to offer top-quality billiards and snooker tables, excellent customer service, and a unique haunted atmosphere that sets us apart from other entertainment venues.
Vision
Our vision is to become the premier destination for billiards and snooker enthusiasts who crave a little excitement and adventure in their leisure time. We aim to create a brand that is recognized for its exceptional customer service, quality facilities, and unforgettable haunted theme that will keep our customers coming back for more.